Write Ups
Your entry door to the world of efficiency and accountability (ROI) Welcome to your first step to become an ROI specialist and finally prove sales and marketing's worth in real economic terms in a credible way.
The economy might bounce back but what about your brand?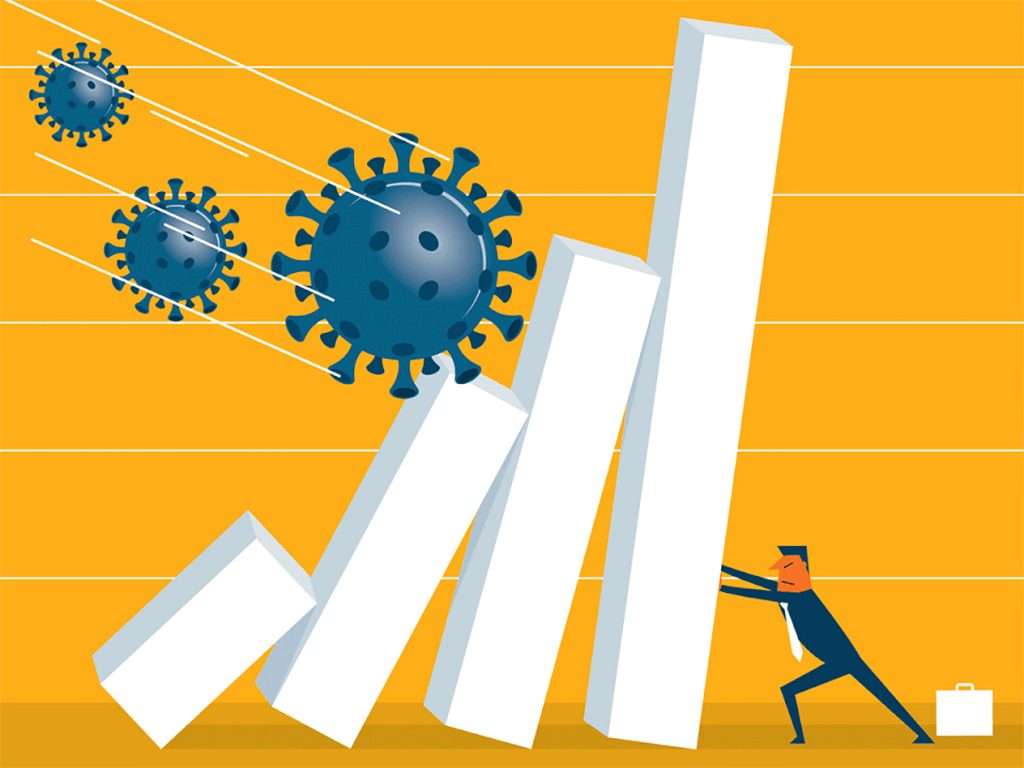 The pandemic and the consequent lockdown across the country has left a lasting impact on people's lives. The impact covers not just the more apparent areas of people's health, well-being, business, jobs, economy but also some underlying ones which are not so apparent.
Let's analyse some of them.
• WFH (work from home) fast becoming an accepted norm

• Online learning for kids as an alternative to schools

• Sharing of household chores like cooking, amongst the members at home

• Acute consciousness of the need to eat healthy, stay fit

• Dramatic changes in the way people socialize and the list goes on. While these changes have happened, the sustained effect of the changes have also led to some underlying shifts in peoples' habits and attitudes to brands. The above changes, for instance, have also led to issues like these:

• Smokers taking less smoke breaks and thus consuming less cigarettes. In many cases, they have quit smoking

• People doing work in casual attire and thus losing interest in buying formals or evening feeling the need for one

• People getting out of indulgence eating be it chocolates, ice creams or even junk food

• The need to minimize dependence on servants and drivers as a way of cutting household expenditure and also safety

• Reduction in instances of eating out

• People postponing major spending decisions (buying house or postponing a function)

• People buying small cars/2 wheelers to avoid public transport The important thing to note in some of these cases is that people have not lapsed out of a brand or service but completely lapsed out of a category. What has actually happened is that people's "needs" have shrunk to nothing or in some cases got changed to "wants" which can be postponed because they are 'nice to have' but not 'must have'. Many "wants" in turn have vanished altogether. If we dive deeper, we find that this has happened due to a combination of factors:

• Less disposable income in people's hands

• The realization that people need to be more judicious in spending

• Habit changes leading to people getting out of some categories, thus leading to shrinkage in the category penetration

• A temporary shrinkage in the size of the consumption market This is the shrinkage in demand which economists are talking about.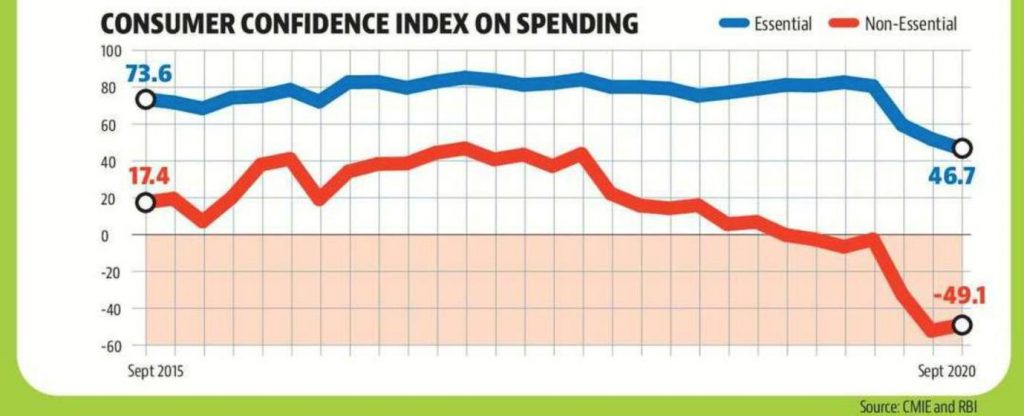 tariffs and investing in infrastructure in order to create jobs so as to put money into the hands of the common man in order to drive consumption. This however does not automatically mean revival of revenues for many brands and businesses, especially those which are likely to experience shrinkage of the category. Brands have to recognize that their own categories might have shrunk due to the unintended consequences of the pandemic and its aftermath. They need to approach their task afresh and relook at creating demand for their category as a step to building back their business. This task becomes even more challenging because their revenues have been hit for a few months and marketing budgets in all probability has been reduced to save operating costs. Brands have recognized this need and a recent communication for a wall cement brand cleverly tries to address this issue, with a national level communication.
While large brands can afford this, smaller brands, with limited resources at their disposal, does face this dilemma – how does one revive demand and get back the category lapsers with limited resources.
The case for going hyper local on marketing:
Brands need to go granular and micro with data to really isolate pockets of the market where businesses have shrunk. Brands will have to look at data not just by towns but actually look at localities within a town, breaking down the town into smaller units – by pin codes or more sensible groups/communities / segments and target their activities very sharply so that the are able to improve the trial and conversion rates of their activities and rebuild their category lapsers by reviving demand. Fortunately, today, with a bit of research and a fair bit of data mining it's possible to isolate markets where a brand's shares and category volumes have shrunk. Then with suitable use of technology tools, its possible to do activities which are sharply targeted – be it communication, sampling, couponing or any other trial generation activity to households and consumers in those markets. Today, there are options available for brands to also communicate their messages within hyper local geographies using a combination of text, audio visual messages using cable TV and video messages through mobile phones. This ensures better conversions and return on the marketing investments for the brand. Businesses are not tennis balls – to bounce back. That can only happen in those cases where disruption in supply chain was the only issue. Whether a brand has a V-shaped, U-shaped or a 'nike swoosh' kind of recovery, entirely depends on the efforts put in to get the category penetration back to old levels.
---