Write Ups
Your entry door to the world of efficiency and accountability (ROI) Welcome to your first step to become an ROI specialist and finally prove sales and marketing's worth in real economic terms in a credible way.
Hyper local Communication – has its time come?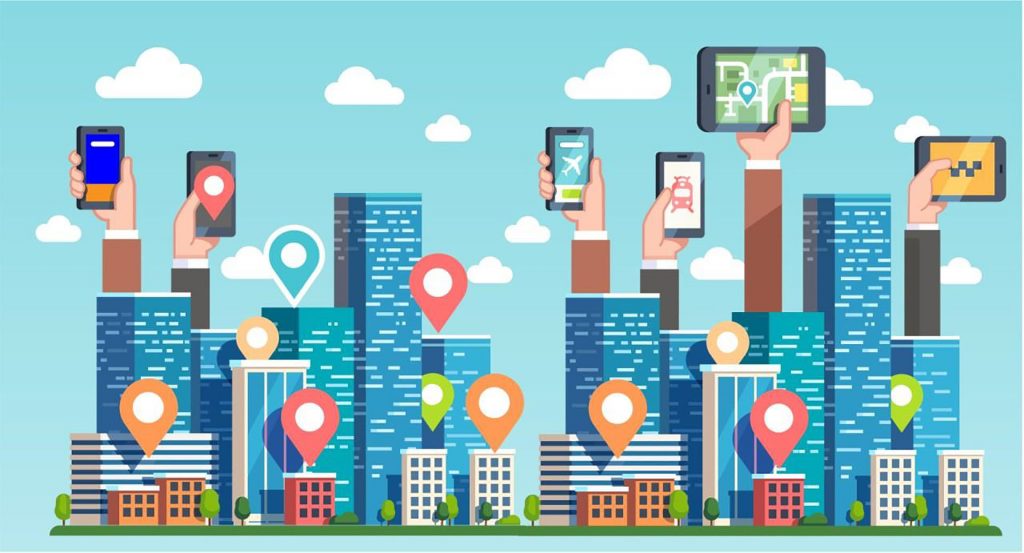 I was triggered to write this piece, as I watched a new Cadbury initiative go viral.
Let me start by first showing you the creative (clip 1) and then the PR which was cleverly woven around it (clip 2):
Now having seen the communication, a few points in favour of the advertisement:
1. Yes – the cause for the ad is indeed noble. A large number of small retailers are suffering, during to the prolonged lock down and the residual effects of it, resulting in no income, poor cash flows, stuck inventory and shrunk deman
2. It's also a fact that often these small retailers don't have a website and are losing some amount of business to the organized players or even e-commerce operators (whose business have grown in multiples in the last 6 months).
3. It's a clever use of technology to map stores based on pin codes and then ensure that in real time consumers see their neighbourhood stores flash on their screens.
4. It's a pioneering attempt to do some trade activation (even if unrelated trade) using a mass communication route.
All seem good. So, what's the problem? Here is what I see:
1. A fleeting 3 secs of a shop name on the screen, with a media target of 4 exposures (a typical target of such campaigns) does nothing for the shops
2. The campaign is restricted by the creative – in this particular case, only a sari outlet, a jeweller (do they need a communication??), an optician's shop and a dry fruits/chocolate gift pack seller (oh what a coincidence!). I would argue that these guys hardly need this communication
3. The problem for these stores, is not that the people in the neighbourhood don't know them but the category demand is not there. So, it's not an awareness issue but goes way beyond that
4. How would the brand be measuring the success and ROI of the investment behind this campaign? Based on the number of chocolate boxes sold during the season? The number of likes on its viral campaign? Possibly.
Based on the cumulative increase in footfalls across all the stores they advertised? Unlikely. (Though I would be happy to be proved wrong on this one)
The weaving of a chocolate gift pack at the end somewhat dented the nobility behind the campaign idea and betrayed the brand intent. Probably the brand realized this and hence along with the ad, they had to publish the film on the intent behind the ad and the technology associated, so that the consumers don't miss the point. At the end of the campaign, all one remembered was Cadbury and its noble thoughts, using technology. Not the outlets it was trying to promote. Which leads me to the title of this piece – has the time come for hyper local advertising?
Hyper-local advertising is not new. While we have seen the evolution of programmatic advertising on the digital medium, India has a well-established cable system with upwards of 50,000 cable operators who reach more than 100 million households. Almost all cable operators have cable channels varying from as 1-2 channels to as high as 80+ cable channels. These cable channels have reasonable viewing. Their estimated viewership share varies and is estimated to vary from 5-15% share (of course agencies would contest this). The issue is that these cable channels are fragmented and are not under the purview of the BARC measurement system. If these channels are able to get some independent measurement system in place, they could be a very good potential source of hyper local reach for brands. These channels are very cheap in terms of cost per reach and compares very favorably with established channels. While it's true that many of them often run pirated content, the larger ones and the ones consolidated under an MSO (multi system operator) are fairly professionalized and their operations are above board.
The entry of large players like Jio into this space has also helped. At a time when brands are even more focused to seek returns on their marketing investments, cable advertising is a very good low cost option them. These channels are segmented – you have channels on local news, religion, yoga, food, movie, music and so on. Cable TV also offers other options not found in large channels – one can brand the channel, run customized content during prime time and use the cable TV as a way to test communication impact before doing a national rollout.
Since the cost is low, brands can also increase the frequency of exposure and use additional means like phone, text messages etc. to promote directly to the consumers and households and drive traffic towards their content. There certainly is a case for brands to take the leap of faith and start investing in them. Once the money flows, the measurements will surely follow.
---